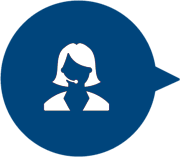 Call 08003 081 250 for more information
Unoccupied Property Owners Insurance
Product Overview
Policyfast provides quick and easy instant quotes for your Unoccupied Residential Property Owners risks online. Our panel of insurers offer competitive rates and point of sale documentation for you to provide your client with a simple and efficient service.
Features and Benefits:
Cover for your Buildings (maximum of £1,000,000, minimum of £50,000)
Cover for your Contents (maximum of £30,000)
Cover for Unoccupied Buildings pending:

Sale
Let
Non-Structural Renovation
Structural Renovation

Cover for Northern Ireland
Full and Reduced Perils Cover are Available
FLEEA cover available
Properties with 100% flat roof can be covered
Low standard policy excess of £250 (£1000 for subsidence)
Discounts Available for:
Voluntary Excess
Portfolios of Properties
No Claims Discount
Discount for reduced Perils
Price Beat Facility
Do you need a better rate? If so, we have a unique rate match facility if our standard rate is not competitive. Simply enter the risk details and at the end of the quotation click the "See if we can beat your target rate!" button, where you will be able to provide us with your target premium.*
Terms Apply, please call 08003 081 250 for full details.
*Subject to underwriters terms and conditions
Do you have a Portfolio of Properties?
Don't worry about having to enter in all those properties, if you have a client with 10 or more properties just email the full risk details to unoccupied@policyfast.co.uk and we will quote on the details given.
When the policy is incepted, we will even enter all the properties onto the website for you - all of this within 24 hours!
We like to think that we specialise in this area and have many very large portfolios on our books - if you need help with a Portfolio of Properties, do not hesitate to contact our office.