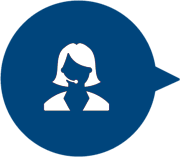 Call 08003 081 100 for more information
Truck Insurance
Now available to quote via Acturis & Applied systems
We offer instant quotes and point of sale documentation for single vehicles from 3.6 tonnes to 60 tonnes. We can also accommodate drivers aged 19 to 69.
Catering for a wide range of vehicles - covering
Bulk carriers
Skeletal
Flatbeds (with and without lifting equipment)
Box
Tankers
Tippers
Curtainsides
To name but a few!
Benefits from:
Hugely competitive premiums
A choice of insurers
Cover for both Carriage of Own Goods and Haulage use
Security Discounts for Cameras, Tracking Units and Immobilisers
Low starting excess of £250 with additional voluntary excess options
Green card cover available on referral
Instant documentation and certificates all online
Statement of Fact, no proposal form required
We have a number of select partner insurers able to write larger fleets; trades include: Courier, Haulage, Self-Drive Hire, Waste, Hazardous Haulage along with larger car and van fleets. For more details email Scott Mills and Nicola Crowley at specialistfleet@policyfast.co.uk