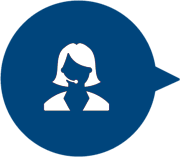 Call 08003 081 100 for more information
Special Types and Agricultural Vehicles Insurance
Policyfast is the best place for your clients Special Types and Agricultural Vehicles. You gain from INSTANT QUOTES AND POINT OF SALE DOCUMENTATION.
The scheme can also accommodate drivers aged 17 to 69.
The types of vehicles we can cover include:
Cranes
Fork Lifts
Dumpers
Tractors
Combine Harvesters
Quad Bikes
And more!
You benefit from:
Hugely competitive premiums
Instant documentation and certificates all online
Statement of Fact, no proposal form required
Your client gains:
Tailored cover to match your client's needs
Any driver policy as standard (* subject to terms)
Green card cover available on referral
Voluntary excess options
*Please Note - All driver(s) with claims and convictions need to be named on the policy and all driver must have a valid licence for the vehicle in question.