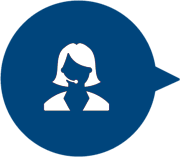 Call 08003 081 151 for more information
Land Liability Insurance
Who is it for?
Land owners including:
Land secured by electric gates - subject to the gates having been professionally installed and maintained
Land used for car parks
Land used for grazing - excluding damage caused by straying animals and excluding horses
Land with play equipment situated on - subject to regular checks of the equipment
Land with private garages on
Private Roads
Property Owners - subject to the conditions in relation to unoccupied properties being met
Residents Associations
What does it cover?
It covers the land owners for all sums that they become legally liable to pay as damages including claimants' costs and expenses in respect of:
Accidental injury to any person
Accidental physical loss of or physical damage to property
Obstruction, trespass, nuisance or interference with any right of way, air, light or water or other easement
Please note that if the land is being developed this policy does not provide any indemnity or benefit for any legal liability, directly or indirectly resulting from or in consequence of any demolition, building or construction works being undertaken on or around the Insured area of land as this responsibility lies with the contractor.
Indicative rate
These rates are for land up to 5 acres
| Public Liability Limit of Indemnity* | Rate including IPT and our £25.00 fee |
| --- | --- |
| £1,000,000 | From £165.00 |
| £2,000,000 | From £193.00 |
| £5,000,000 | From £221.00 |
| £10,000,000 | From £249.00 |
*Please note that the above Limits of Indemnity are in the aggregate and not any one claim.