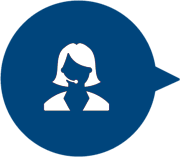 Call 08003 081 100 for more information
Fleet Insurance
Let Policyfast quote for your Fleet business. We have excellent rates and a fast turnaround. Fleet rated and NCD rated catered for.
We will help you to achieve quicker quotes using our extensive panel of insurers so no need to shop around saving you time and resource.
Better client Service - Underwriting Flexibility - right quote and the right cover
Access to 7 separate insurers
Variable excesses
Optional driver restrictions
Statement of Fact transactions
Policyfast offer flexible fleet cover including
Own goods - Minimum 2 vehicles
Haulage - Minimum 2 vehicles
Fleet rated and NCD rated risks accommodated
RAC Cover available at £51.00 per vehicle - homestart, relay, onward transmission and continental use.
At the moment we are unable to cover Courier Fleet, Family Fleet, Self-drive Hire Fleet and Inner City Taxi Fleet cases.