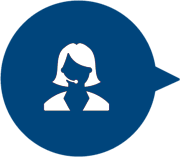 Call 08003 081 352 for more information
Courier Insurance
Policyfast is the perfect home for your Courier insurance requirements. Reduce your administration and provide an excellent service to your clients with our instant quotes, point of sale documentation and vehicle registration lookup facility.
Our Courier cover is uniquely available for drivers between 25 and 75 years old!
We offer discounts for
Security and tracking devices
Voluntary excesses
Policyfast can offer a wide range of options on this flexible courier product.
Cover available for

couriers
haulage contractors
furniture removers
Vehicle values to £35,000 (£7,500 for third party, fire & theft)
Protected no claims bonus available (5+ Years)
Silverknight breakdown cover available for just £100.00 - click here for cover details
We have a number of select partner insurers able to write larger fleets; trades include: Courier, Haulage, Self-Drive Hire, Waste, Hazardous Haulage along with larger car and van fleets. For more details email Scott Mills and Nicola Crowley at specialistfleet@policyfast.co.uk