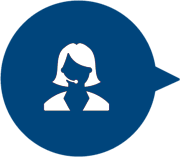 Call 08003 081 044 for more information
Antique Restorers/Repairers Insurance
INSTANT QUOTES AND POINT OF SALE DOCUMENTATION
This is a specialist tailor-made combined policy for Antique Restorers. It is aimed at retail outlets as well as dealers who operate from home and sell at fairs, restorers premises and auction houses. It is a combined policy where cover can be adapted to meet individual requirements. Cover on stock is on an "All Risks" basis and can include coverage whilst exhibiting at fairs, in transit, whilst at other premises on sale or return or for restoration.
Features and Benefits
Acceptable occupations include
Restorers dealing with the restoration of all type of Antiques including Furniture, Paintings, Ceramics and Silver.
Cover for
Stock including jewellery, silver, furniture, clocks, paintings, china, glass and the like
Money
Buildings
Fixtures and fittings
Rent cover
Public and products liability of up to £5m
Employer's liability of £10m
Business interruption
Personal accident
Defective title
Process cover
Forged/stolen cheques & credit cards
Legal Expenses
All available
Up to 25% No Claims Discount Available
Multiple Premises can be covered for the same client