Novae
Based in London and listed on the London Stock Exchange, Novae uses its insight to deliver excellence and achieve success across the risk-taking insurance business. Novae's long-term commercial success depends upon ethical treatment of its investors, clients, staff and suppliers; on its relationship with the community in which it operates; and on its approach to environmental issues. Novae's policies in these areas, which have been built on a stakeholder review conducted in 2007, are therefore central to its business practice.
Novae operates at Lloyd's through its underwriting syndicate, 'Syndicate 2007', which is managed by Novae Syndicates Limited ("NSL"). As part of the Lloyd's market, Syndicate 2007 enjoys the overall A (A.M. Best) and A+ (Standard & Poor's; Fitch) Lloyd's ratings.
Novae underwrites a mix of short and long-tail business. Approximately 60 per cent of Novae's business is drawn from the UK and continental Europe, with the balance drawn largely from the Americas and Australasia. Novae writes both insurance and reinsurance business.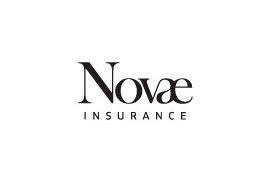 Insurer Partners
Click on Insurer Logo for further information