City Underwriters Limited
City Underwriters Ltd operate binding authority with a number of Lloyds underwriters and can provide bespoke quotations for many different policy types. CUL's strengths lie in the fact that as they hold this binding authority and underwrite the policies, a large amount of risks that the mainstream markets cannot accommodate are catered for at City Underwriters Ltd.
Through the strong relationship with a selection of Lloyds underwriters, City Underwriters Ltd specialise in covering a variety of non-standard Caterers, Office, Property Owners, Unoccupied Properties, Commercial Combined and Liability risks to name a few. Another specialist area in which CUL offer cover for is client's with Criminal Convictions.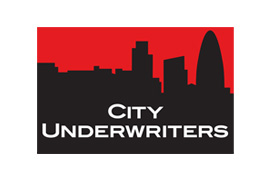 Insurer Partners
Click on Insurer Logo for further information