Arag
Arag Uk was founded in 2006 and are now an innovative and highly successful organisation working in partnership with brokers, insurers and solicitors.
They provide an extensive range of Before-the-Event and After-the-Event legal insurance products and services, as well as a portfolio of emergency assistance policies. Legal expenses insurance enables families, businesses, landlords and motorists to protect themselves from the cost of some common legal problems. It's usually sold alongside home, commercial and motor products as an add-on.
The ARAG brand is recognised in our markets as a symbol of quality and trust, supported by an A.M. Best credit rating (ICR) of "A+"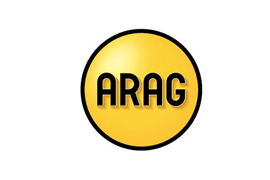 Insurer Partners
Click on Insurer Logo for further information