AmTrust Underwriting Limited
AmTrust at Lloyd's remains committed to providing its clients with a first class service and tailor made products to cater for their needs. As part of the AmTrust Group, AmTrust at Lloyd's will be able to offer clients the flexibility of its company platforms, global footprint as well as complete suite of insurance products.
Group Coverholder AmTrust Underwriting Limited are a professional, innovative and service focused insurance vehicle committed to the development and preservation of long term relationships with brokers.
Their vision is to establish AmTrust Underwriting Limited as the underwriter of choice for regional brokers within the United Kingdom by maximising business opportunities with a focus on system led solutions supported by underwriting expertise and relationships.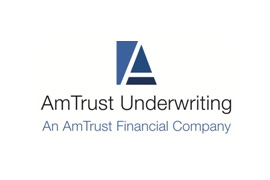 Insurer Partners
Click on Insurer Logo for further information