Allianz
Allianz Insurance plc is one of the largest insurers in the UK and part of the global Allianz Group. The company adopted the Allianz brand in April 2007 to align fully with its parent company, having previously traded as Allianz Cornhill.
Allianz Insurance plc comprises several trading divisions dedicated to providing the highest level of customer care and service. It is Allianz's mission to be the outstanding competitor in their chosen markets by delivering products and services that clients recommend, a great company to work for and the best combination of profit and growth.
Allianz will achieve this mission through outstanding technical, sales and leadership skills, by being professional, socially responsible, dynamic, innovative and focused and with pace, teamwork, passion and style.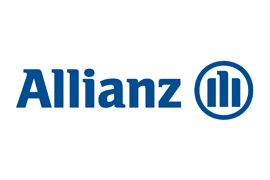 Insurer Partners
Click on Insurer Logo for further information